Posted July 3, 2014 By sweethreads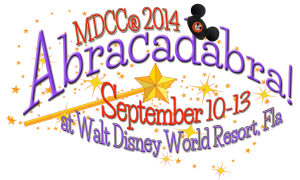 MDCC® 2014 "Abracadabra" Events & Activities Sign up is live as of 10:00 a.m. EDT!
To sign up for events:
Complete the Event Sign Up 2014 sheet from the 2014 Packet or the DOWNLOADS tab in the above menu and submit with payment information via FAX:  866-343-1225
If you prefer, you can also  mail the sign up form to: Modern Doll Collectors Convention 21 Swains Pond Avenue Malden, MA 02148  at any time.

Please read through the info on the online form and review your shopping cart before completing your purchase.
Don't delay!  We expect several events to sell out quickly!